best motorbike tour in Vietnam
,
best motorcycle tour in vietnam
,
dalat motorcycle tour
,
ho chi minh motorcycle tour
,
motorbike tour dalat
,
motorbike tour ho chi minh city
,
motorbike tour in south vietnam
,
motorbike tour mui ne
,
motorbike tour vung tau
,
motorcycle tour ho chi minh city
,
motorcycle tour saigon
,
saigon motorbike tour
,
short motorbike tour in Vietnam
,
South vietnam motorbike tour
,
vietnam motorbike tour
Duration:
5 Days/ 4 Nites
Destination:
HCMC - Cu Chi - Ho Coc Beach- Mui Ne - Da Lat - HCMC
South Vietnam Motorcycle Tour – 5 Days
This Southern Vietnam motorcycle tour from Sai Gon  is great adventure. The traffics is busy somewhere but the 5 day tour offers you some great motorbike on back-roads with famous attractions in south Vietnam especially, we have great chance to have one of the best motorbike tour on coastlines Vietnam. We can use small bikes for this tour but it's not easy for noon-experienced riders.
Day 1: Saigon Motorcycle Tour to Cu Chi – 75km
After 8.30Am, when the rush hours have gone, we start the adventure South Vietnam motorbike tour from to Cu Chi. We will get there in 2 hours and then spend about 1 hour and a half to discover famous Cu Chi tunnel to learn more about Vietnam war. After lunch, we will have enjoyable motorcycle riding around countryside nearby Cu Chi, and afternoon ride back to Ho Chi Minh city center. Where we stay overnight in Hotel
Day 2: Saigon Motorbike Tour to Ho Coc Beach(Vung Tau) –  175km

After some difficult riding minutes in busy traffic in Sai Gon we will have good motorbike trip through the beautiful villages and forests. After enjoyable motorbike tour to Vung Tau we have time to enjoy the empty and clean beach.
Overnight at a sea view hotel in Ho Coc.

Day 3: Ho Coc – Mui Ne – 180km

Keep riding on country roads to Mui Ne. we have chance to en joy very nice sea view from the road, it must be the highlight of this Southern Vietnam motorbike tour. After a interesting motorcycle trip we get chance to be lazy at the Mui Ne – one of the most beautiful beaches in the world.
Overnight in a beach resort in Mui Ne.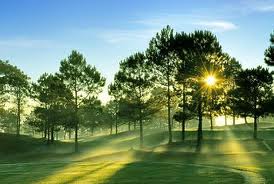 Day 4: Mui Ne Motorcycle tour to  Da Lat –  190km

This Motorcycle tour Da Lat is a highlight of the South Vietnam motorbike tours. We will ride up and up to the top of the hill where we call dreamy town – Da Lat. After the motorcycle ride to Da Lat, just leave the bikes and enjoy tropical mountainous scenery and cool weather.
Sightseeing and overnight in Dalat.
Day 5: Da Lat Motorbike to  Saigon (Ho Chi Minh City) –  315km

Another adventurous and long motorcycle ride from Da Lat back to Saigon . Enjoy the beauty and the  hidden charm of Vietnam when we motorcycle through the peaceful villages in countryside. Finish the South Vietnam motorcycle tour in Ho Chi Minh City center at 4.30 PM
Overnight in HCMC.
Please let us know which kind of bikes you'd like to ride and how many people in your group then we will give you the right price of the tour.