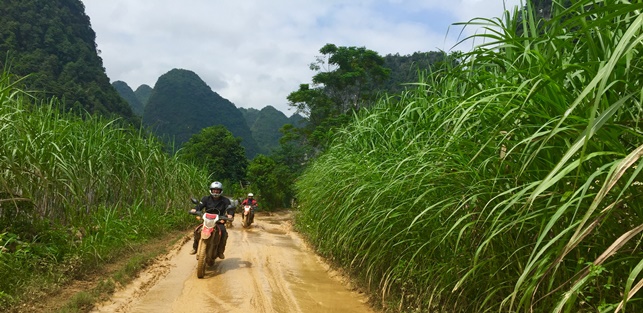 Why are more and more bikers searching for Cao Bang motorbike tour??? Cao Bang is one of the attractive destinations in North Vietnam that Vietnam Motorbike Tour Expert would like always to ride motorbike to. Know as the "High Plateau" – Cao Bang is located in far North Eastern highlands of Vietnam that's just next to China. Almost the area of Cao Bang is on the high mountains which is around 600 m to 1500 m above the sea level. It's the perfect land to have ideal motorcycle trips on the winding mountain back-roads with scenic view of mountain. It's no hesitant to say that the motorbike routes around this area are always to be some of the best routes for motorbike touring in Vietnam.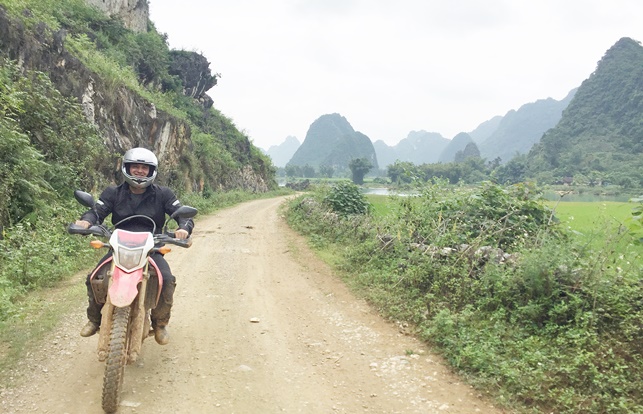 In addition, with more than ten of different hill tribes, traveling to Cao Bang with Vietnam Motorbike Tour Expert you'll have great chances to discover the hidden, colorful culture of the local people by staying with them at each night stops, sharing meals and special local rice wine and talking about all the things on their daily life.
Also, Coming to Cao Bang with knowledgeable team of Vietnam Motorbike Tour Expert, you'll have chances to learn more about the Indochina war/Vietnam war or discover the hidden life of Ho Chi Minh during the hard time from 1941-1945 when he hided in the jungle and mountains in Cao Bang to live and work to fight for freedom of Vietnam.
In short, Cao Bang is one of our favorite places to have perfect motorcycle tours in Vietnam.