Vietnam is a beautiful country located in Southeast Asia. It is known for its rich history, culture, and beautiful landscapes. From the bustling cities to the picturesque countryside, Vietnam has something for everyone. If you are planning to visit Vietnam, here are the top the most interesting and the best things to do in Vietnam.
1. Explore Hanoi's Old Quarter
Hanoi is a capital of Vietnam and the Old Quarter if the heart of Hanoi it's the place that you can experience the Real Hanoi with culture, history and food discovery. Hanoi's Old Quarter is a bustling maze of streets and alleyways that has been the heart of the city for over a thousand years. Here you can find traditional markets, street food, temples, and historic buildings. Take a stroll through the narrow streets and discover the hidden gems that lie within. Vietnam Motorbike Tour Expert guide team is always ready to walk or ride motorbikes with you around this special part of Hanoi to make you love Hanoi better.
2. Riding Motorbike North Vietnam
Riding a motorbike through the winding roads and scenic landscapes of North Vietnam is an experience that is hard to put into words. The joy of riding a motorbike in this region is unmatched, and it's no wonder that it's become one of the most popular ways to explore the area.
As you ride through the mountains, you'll be greeted with breathtaking views of lush green valleys, rice paddies, and soaring peaks. The fresh air and cool breeze will make you feel alive and free, and you'll feel a sense of liberation as you navigate through the twists and turns of the mountain roads.
The North Vietnamese people are friendly and welcoming, and riding a motorbike allows you to interact with them on a more personal level. You can stop in small villages along the way and experience the local culture and cuisine, which is truly unique.
Riding a motorbike in North Vietnam also allows you to explore areas that are off the beaten path. You can venture into remote villages and explore hidden waterfalls and caves that are inaccessible by car. It's a truly immersive experience that allows you to get a glimpse of the country's natural beauty and vibrant culture.
So riding a motorbike in North Vietnam is an experience that should not be missed. It's a unique and exhilarating way to explore the region, and it offers a level of freedom and adventure that cannot be found anywhere else. If you're planning a trip to Vietnam, make sure to add a motorbike ride through the north to your itinerary
3. Enjoy the street local food
Street food in Vietnam is considered to be some of the best in the world. Vietnamese cuisine is famous for its unique blend of flavors, which combines sweet, sour, salty, and spicy tastes to create a delicious and satisfying meal. Street food in Vietnam is not only tasty but also affordable, making it accessible to locals and tourists alike.
Some of the most popular Vietnamese street foods include pho, banh mi, bun cha, and spring rolls. Pho is a traditional Vietnamese noodle soup made with beef or chicken, rice noodles, and aromatic herbs. Banh mi is a Vietnamese sandwich that combines a crispy baguette with various fillings such as grilled pork, pate, and pickled vegetables. Bun cha is a dish of grilled pork patties served with vermicelli noodles, fresh herbs, and a dipping sauce. Spring rolls are a popular appetizer made with a variety of fillings such as pork, shrimp, or vegetables and wrapped in rice paper.
Vietnamese street food vendors take pride in using fresh, local ingredients and preparing dishes with care and attention to detail. They often have specialized skills and techniques that have been passed down through generations, resulting in a wide variety of flavorful and unique dishes.
4. Visit Ha Long Bay
Some people said if you miss Ha Long Bay, it means you've never been to Vietnam. Ha Long Bay is a UNESCO World Heritage Site and one of the most popular tourist destinations in Vietnam. It is a beautiful bay with thousands of limestone islands and islets that rise from the emerald waters. Take a boat tour to explore the bay and admire the stunning scenery. Like any tour organizers, Vietnam Motorbike Tour Expert do have some beautiful motorcycle tours North Vietnam including Ha Long bay. Besides the chance to visit amazing Ha Long bay, you will have great experience to discover the hidden lands in Northern Vietnam by motorbikes.
5. Visit the Imperial City of Hue
The Imperial City of Hue was once the capital of Vietnam during the Nguyen dynasty. It is a UNESCO World Heritage Site and is home to many palaces, temples, and tombs. Take a tour of the city and learn about the history and culture of Vietnam. Visiting this historical and cultural site, you will understand more about Vietnamese culture and history and you surely love this country better after the visit. Join some of our Ho Chi Minh Trail Vietnam motorcycle tours then you will have chance to experience this charming city of Hue.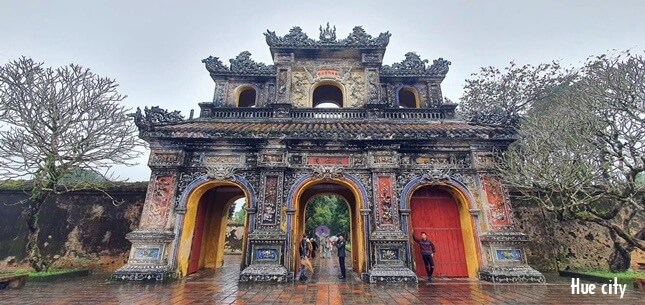 6. Explore the Mekong delta – South Vietnam
Touring in the Mekong Delta region of South Vietnam is an incredible experience that offers a glimpse into the fascinating culture and daily life of the local people. The Mekong Delta is known as the "rice bowl" of Vietnam due to its fertile soil and vast network of waterways, making it a crucial agricultural hub.
A popular way to explore the region is by taking a boat tour along the Mekong River and its tributaries, where you can witness the bustling activity of floating markets and observe traditional fishing and farming practices. You can also visit local villages to learn about the handicrafts and traditional foods produced in the region, such as coconut candy, rice paper, and fresh fruit.
One of the highlights of touring the Mekong Delta is the opportunity to interact with the friendly and hospitable locals, who are always eager to share their way of life with visitors. Whether you're cycling through verdant rice paddies or sampling the delicious cuisine, the Mekong Delta offers a unique and unforgettable experience that should not be missed. There are many ways to get insight into the Me Kong delta but taking a motorcycle tour around Me Kong delta is another great choice. Vietnam Motorbike Tour Expert team have some good options to tour Me Kong by motorbikes from 3 to 10 days. Please contact Motorbike Tour Expert if you would like to do a great motorbike tour Me Kong delta.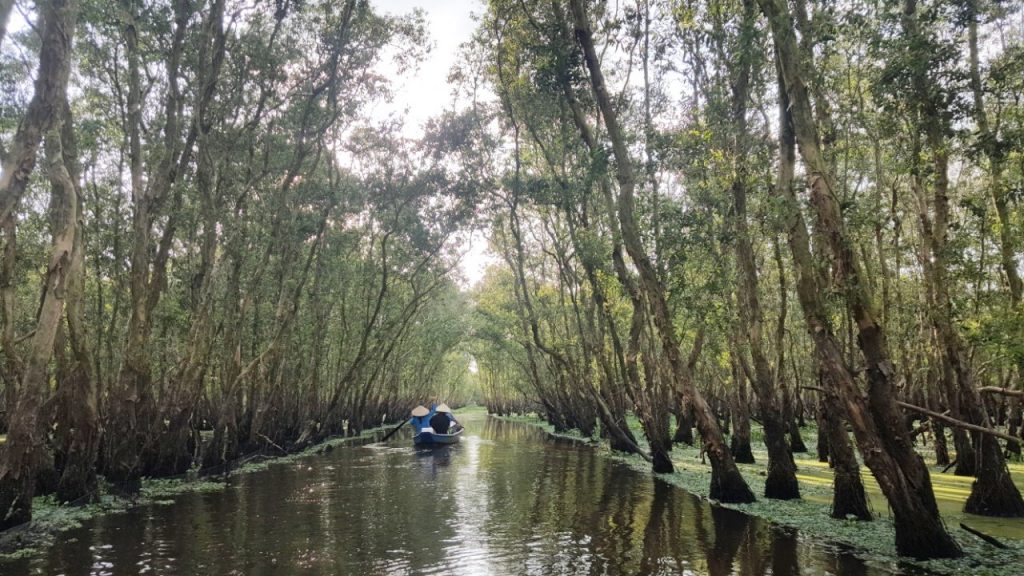 7. Relaxing at the sandy beaches
Vietnam must be one of the dream lands for the beach lovers. Known as the country has long coastlines, Vietnam has stunning beaches and coastal scenery that can meet fully any expectation of the beach holiday fans.
Vietnam's beaches are famous for their pristine white sand, crystal-clear waters, and stunning coastal scenery. Whether you're looking for a quiet cove or a bustling beachfront, you're sure to find a spot that takes your breath away. It's pretty easy to find a nice beach from North to South Vietnam but you can see the most beautiful beaches from central to south Vietnam. Vietnam Motorbike Tour Expert has some beautiful beach tours. If you can take any motorcycle tour through Vietnam from North to South or in reverse, you will have chances to ride along the beautiful coastlines and stop at any nice beaches to enjoy.
Above are the top best things to do in Vietnam 2023 recommended by the local guide team of Vietnam Motorbike Tour Expert. If you wanna see any of them, please just contact us and we will design your own trip with your only favorite places. Thank you very much for reading!