Review from the Australian family – Trevor Pillans and Carolyn Pillans on Northwest Loop Vietnam Motorbike Tour 6 Days: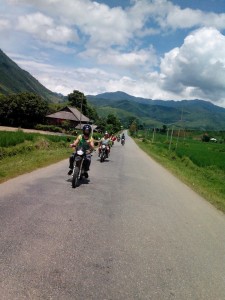 "What a beautiful Vietnam and what a wonderful Vietnam motorbike trip!
We've just finished an unforgettable 6 Day North Vietnam motorbike tour, led by Luke and supported by Sy and Hung (Hero). Wow…There are many good things to talk about…The bikes were great, the food was good/fresh, the riding and scenery were fantastic and especially home stay was memorable!
We are family of 6 people from Australia and we all completely enjoyed the ride very much. We encountered a variety of weather across our trip. The roads were good, particularly the hills winding up to and out of Sapa. (The trip was done in August, 2014 – ending of the raining season, so the weather was changeable, it rained on and off and it's almost warm and humid – around 30 degree C)
Another highlight of this motorbike ride was the time we spent with locals, sitting around at dinner reviewing the day, learning about Vietnam and its beautiful people and history, and sharing meals and rice wine with our home stay hosts. We especially like the homestay nearby the Thac Ba lake!
All team of Vietnam Motorbike Tour Expert were brilliant hosts. They coped with all our different requests and adjusted motorbike tour Vietnam as we went along to accommodate extras, such as a trip to the China-Vietnam border. They joined in everything we did, as well as taking care of the bikes and all the safety elements for such a trip.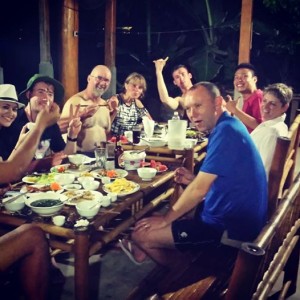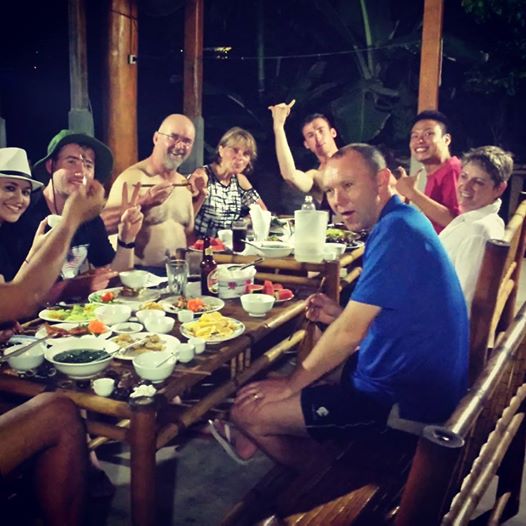 Chung was our main contact during the organization of the tour. We changed the length of the trip several time as well as the itinerary; we emailed back and forth often as we asked questions and refined the arrangements. Chung responded so quickly every time and was incredibly patient and helpful.
We feel we have made lifelong friends with these guys. We are already planning a return trip to see another part of Vietnam by motorbikes."