A review on the 6 day motorbike tour to Ha Giang – Northeast Vietnam from Jackie and her family.
We did riding on a six day motorbike tour in Northeast Vietnam from Hanoi to Ha Giang in a circuit in January 2014. We went as a family group of six and at last Chung and the team add one more friend from Australia, which made it even better. We all had a great time, the trip was very scenic and gave us a great look at Vietnamese life that we did not ever seen during all the touring time in Vietnam. All the bikes we ride on this tour are as they promised all brand new Japanese motorcycles! They're perfect bikes for the touring route in North Vietnam.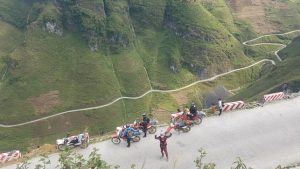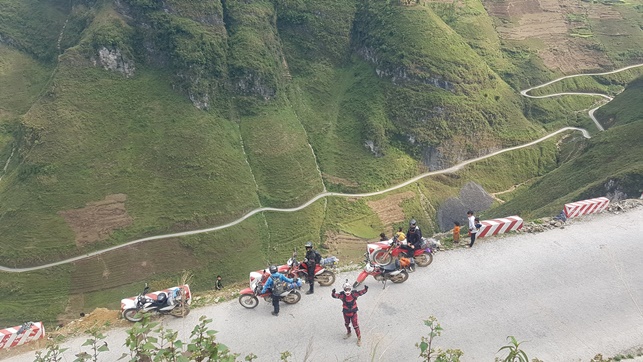 The mountain scenery was spectacular, and the steep windy roads were a great place to ride. It was fun to see the village life too, and the villagers were very friendly. Our tour guides, Quynh and Kip, were fantastic. They looked after us very well, and were very knowledgeable about the regions culture and history. The food, coffee and beer everywhere was great! We really were well looked after! We stayed in both home stays and hotels during this motorbike tour, and all were very good. While we rode every day, we also went on scenic, relaxing boat trips, and walked to the market. The whole trip was a great adventure, the guides were extremely helpful and good company, we would definitely do another trip with them. Chung who we arranged the trip with was also great. He was easy to communicate with and we booked the hotel in Hanoi and the Halong Bay trip with him, and everything was excellent. He took great care in making everything work out well. I would highly recommend Chung and Vietnam Motorbike Tour Expert team! We had an amazing adventure and would love to go again!