Vietnam, with unreal landscapes, rich culture and heroic history…becomes more and more popular destination for travellers all over the world. Vietnam tourism attract more and more foreign tourists and received a lot of love, good reviews for them. However, like many other lands in this world, beside many great things to talk about, there are still some bad things in Vietnam need to be improved which foreign travellers need to know. Below is the short list of good and bad things in Vietnam that Vietnam Motorbike Tour Expert team would like you to know before travelling to Vietnam:
#1. Visa to Vietnam – Need to simplify the Visa Process for Tourists
Vietnam's visa policy for tourists can be quite challenging to navigate. Before embarking on your trip to Vietnam, it is crucial to familiarize yourself with the visa requirements. While some nationalities are eligible for visa exemption or visa on arrival, many others must obtain a visa in advance. To avoid any last-minute complications, it is recommended to plan ahead and apply for the appropriate visa well in advance.
Fortunately, obtaining an Evisa online has become much easier through the government's official website. The process typically takes 3 to 5 working days, but it's worth noting that sometimes it may take longer. The immigration officers work from Monday to Friday, excluding Saturdays, Sundays, and special national holidays like the 30th of April (Reunification Day) or the 1st of May (International Workers' Day). To ensure a smooth visa process, it's advisable to contact the immigration authorities and apply for your visa 7 to 10 days prior to your departure.
#2. Overnight Bus Travel – It's dangerous!
Touring Vietnam, a long and diverse country, requires frequent movement. While there are various transportation options available, local buses and overnight buses have gained popularity due to their affordability and convenience. However, it's important to be aware of the potential downsides when considering overnight bus travel in Vietnam.
The experience of taking an overnight bus in Vietnam can be somewhat uncomfortable due to limited legroom, noise, and disturbances. Additionally, the challenging road conditions and lack of personal space and privacy may pose inconveniences. Motion sickness can also be a concern, and some travelers might worry about hygiene and safety. It's worth researching different bus companies, reading reviews, and considering alternative transportation methods based on personal preferences. It's important to note that while overnight bus travel may not be the most ideal choice, it can still be a viable option for budget-conscious travelers.
#3. Embracing Language Barriers (Google Translate can help)
Unlike some other Asian countries where English, French, or Spanish are widely spoken, Vietnam poses a language barrier for many travelers. Vietnamese people, in general, do not have a strong command of these languages. Thus, it becomes essential to rely on tools like Google Translate or language apps to communicate effectively with the locals during your travels in Vietnam.
Whether you're seeking directions, ordering food, or engaging in basic conversations, having a translation tool on hand can greatly enhance your interactions. Embracing the use of Google Translate or similar apps allows you to bridge the language gap and connect with the local people, making your journey through Vietnam more immersive and enjoyable.
#4. The Art of Bargaining: A Cultural Exchange in Vietnam
Bargaining in Vietnam is deeply ingrained in the local culture and is a common practice when shopping at bustling markets, street vendors, or small shops. Engaging in friendly banter and establishing a connection with the seller is an integral part of the bargaining experience. In fact, sellers might even feel disappointed if you don't bargain!
Approaching bargaining with a respectful and light-hearted attitude is key. Start by showing genuine interest in the product or item you wish to purchase. Engage in small talk and build rapport with the seller before delving into price negotiations.
To successfully bargain, be prepared to negotiate and offer a lower price than the initial asking price. It's common for sellers to inflate prices, especially when dealing with foreign tourists. Don't hesitate to make a counteroffer and strive to reach a fair price that satisfies both parties.
Throughout the negotiation process, maintaining a friendly and patient demeanor is crucial. Sellers may playfully walk away or pretend to be offended by a low offer, but staying calm and continuing the negotiation with a willingness to compromise is the key to reaching a mutually beneficial agreement.
Bargaining in Vietnam is not only about securing a good deal but also about the cultural exchange between buyer and seller. So embrace the experience, have fun, and immerse yourself in the unique atmosphere of bargaining in Vietnam. If you join our motorcycle tours in Vietnam, you'll have numerous opportunities to practice bargaining as most of our tours include visits to local markets.
#5. Easy Access to ATMs in Vietnam
Accessing ATM services in Vietnam has become increasingly convenient and traveler-friendly, catering to the needs of both locals and tourists. The country boasts a well-developed banking system with numerous ATMs available in even the smallest towns and popular tourist destinations. Most ATMs accept international cards such as Visa, MasterCard, and UnionPay, making it easy for foreign visitors to access their funds. However, it's important to note that you can only withdraw Vietnamese Dong, not other currencies, and ATM fees do apply.
One notable advantage of using ATMs in Vietnam is the availability of English language options on many machines. This user-friendly feature simplifies the transaction process for non-Vietnamese speakers, allowing them to navigate the options easily and choose the desired services.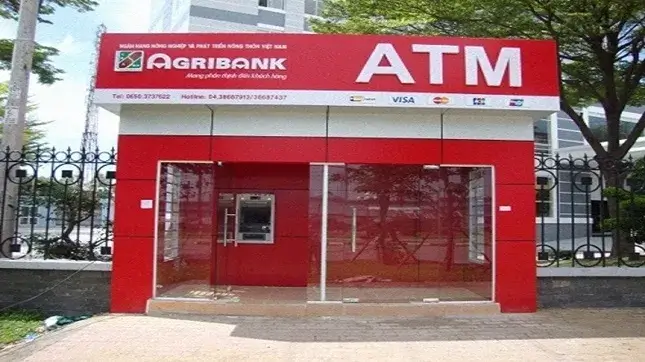 While ATMs are generally reliable in Vietnam, it is advisable to use ATMs located in reputable banks or established areas to ensure the safety of your transactions. Additionally, it's worth checking with your bank about any applicable fees or withdrawal limits before using an ATM in Vietnam. If you choose the AgriBank ATM, you'll benefit from lower fees, as it is one of the most popular and cost-effective options in Vietnam.
If you join our guided motorcycle tours in Vietnam, you won't need to worry about ATMs during your trip. Our tours include all expenses such as meals, accommodation, and gasoline, providing a hassle-free and worry-free experience. Anyways, there will be some ATMs along the motorcycle trip so you don't need to care about this during the trip.
#6. Weather Patterns in Vietnam: Choosing the Ideal Time for Motorcycle Travel
The weather in Vietnam offers a diverse and dynamic experience for travelers. With regional variations, the country has distinct seasons across different parts, making it essential to choose the best time for motorcycle travel based on your desired regions.
In the north, Vietnam experiences four seasons: spring (February to April), summer (May to August), autumn (September to November), and winter (December to January). Winters in the northern regions can be quite cold, with significant drops in temperature. The ideal time for traveling in North Vietnam by motorcycle would be during spring or autumn when the weather is pleasant.
Central Vietnam has a more temperate climate, featuring a dry season (February to August) and a wet season (September to January). The summer months are hot and dry, while the wet season brings occasional heavy rainfall and typhoons. Opting for a motorcycle tour during the dry season would be preferable in central Vietnam.
Southern Vietnam, on the other hand, has a tropical climate characterized by a dry season (December to April) and a rainy season (May to November). The dry season is typically hot and humid, while the rainy season sees frequent showers and occasional storms. December to April is considered the best time for motorcycle touring in southern Vietnam.
When planning your travel to Vietnam, it's important to consider the weather patterns in the specific regions you intend to visit. Generally, the months of February to June and September to November offer pleasant weather and fewer crowds. However, it's always advisable to check specific weather forecasts for your desired destinations.
Regardless of the time you choose to travel in Vietnam, embarking on a motorcycle tour will undoubtedly provide a memorable and enriching experience. From discovering the country's rich culture to admiring its breathtaking landscapes and fascinating history, motorcycle travel allows for a truly immersive journey.
#7. Touring Authentic Vietnam by Motorbike: An Unforgettable Adventure
Touring authentic Vietnam by motorbike is an unique and immersive experience that should not be missed by adventurous travelers. With its diverse landscapes, rich culture, and scenic routes, Vietnam can offer all motorcycle riders special experience of the lifetime. You can have a look at some reviews on Tripadvisor at the link here: Vietnam motorbike tours reviews from our riders who did 1 or some motorcycle tours with us in last 10 years.
Traveling by motorbike provides the freedom and flexibility to stop at scenic viewpoints, venture into off-the-beaten-path destinations, and fully immerse yourself in the sights, sounds, and aromas of Vietnam. Whether it's riding through the terraced rice fields of North Vietnam, cruising along the breathtaking Hai Van Pass, or exploring the vibrant floating markets of the Mekong Delta, each route promises a unique adventure and countless opportunities to create special memories.
One of the highlights of motorbike touring in Vietnam is the chance to visit remote villages and witness traditional ways of life. From observing rice farmers tending to their fields to exploring lively local markets and experiencing the warm hospitality of rural communities, you'll gain a deeper understanding of the country's rich cultural heritage.
Touring authentic Vietnam by motorbike offers an unforgettable journey through the heart and soul of the country. It provides an opportunity to create lasting memories, forge connections with local people, and witness the breathtaking beauty that makes Vietnam a truly special destination.
If you're ready to embark on a motorcycle tour, Vietnam Motorbike Tour Expert is here to make your experience even more remarkable. Join us for an adventure that will allow you to discover and enjoy Vietnam's captivating culture, stunning landscapes, and fascinating history. Book your motorcycle tour with us today at [insert website].
#8. Grab Taxi is a good choice to travel around big cities in Vietnam
Grab Taxi has become a popular transportation option for both locals and tourists in Vietnam. This ride-hailing service offers convenience and accessibility, but it also comes with its own set of advantages and disadvantages however we think it have much more advantages to use when you travel in any cites in Vietnam. So let's down load a Grab app before travelling to Vietnam.
Grab Taxi provides a convenient way to book a ride/drive anytime and anywhere, even you can book it at any air ports in Vietnam. With just a few taps on your smartphone, you can easily request a taxi and track its arrival in real-time. This eliminates the hassle of finding a traditional taxi on the street or dealing with language barriers when communicating your destination. The price in clear and fair stated on the app and you don't need to care about the language difference. So it must be the most convenient way to travel besides some other pubic transportation.
#9. Pollution in Vietnam
Vietnam, like many other developing countries, faces significant challenges when it comes to pollution. As industrialization, urbanization, and population growth continue to accelerate, Vietnam is grappling with various forms of pollution that have adverse effects on the environment, public health, and overall quality of life and also stop tourists to come back and travel Vietnam for the second time.
The Vietnamese government, along with various organizations and communities, recognizes the importance of addressing pollution issues. Initiatives are being undertaken to improve environmental regulations, promote sustainable practices, and encourage public participation in pollution prevention and control.
Vietnam is still beautiful but the issue of the pollution must be improved quicker. It is essential for all stakeholders, including the government, industries, communities, and individuals, to work together to combat pollution effectively. Through collective efforts, Vietnam can strive towards a cleaner and healthier environment for its people and future generations.
#10. Hospitality of the Vietnamese people
Vietnamese hospitality is renowned worldwide for its warmth, friendliness, and genuine care towards visitors. The Vietnamese people have a deep-rooted cultural tradition of welcoming guests with open arms, making them feel at home in their country. From bustling cities to remote villages, the spirit of hospitality permeates every corner of Vietnam.
Upon arrival, travelers are often greeted with a heartfelt smile and a respectful bow, creating an immediate sense of ease and comfort. Vietnamese people go out of their way to assist foreigners, whether it's providing directions, recommending local attractions, or simply engaging in friendly conversation. They take pride in sharing their rich cultural heritage and traditions with visitors, ensuring a memorable experience.
Hospitality in Vietnam extends beyond mere gestures. It is reflected in the inviting nature of the Vietnamese cuisine, known for its flavorful dishes and diverse street food culture. Travelers are often invited to join locals at communal tables, encouraging a sense of camaraderie and fostering connections. Vietnamese families are known for their warm hospitality as well, readily inviting strangers into their homes to share a meal or celebrate special occasions.
Moreover, the Vietnamese people's warmth is evident in their eagerness to help during times of need. Whether it's a lost traveler, a language barrier, or a sudden illness, locals are quick to offer assistance and provide comfort, making visitors feel like part of an extended family.
In essence, Vietnamese hospitality is a reflection of the nation's deep-rooted values of respect, kindness, and community. The Vietnamese people's genuine warmth and welcoming nature create an enduring impression on visitors, making Vietnam not just a destination but also a place where one feels embraced and cherished.Vietnam enjoys a great popularity among travelers. Especially thanks to its hospitality and warm welcoming. However, everything is not always rosy. There are a number of points that can confuse foreigners. Here is our list of great experiences that deserve to share and things should be avoided to enjoy a total trip in Vietnam.
#11. Beautiful nature and interesting culture
Have you been to Vietnam yet? If not, you can read the reviews from our customers on the TripAdvisor and you can imagine how interesting Vietnam is and that's why our customers keep coming back and back for more tours? Just because they love Vietnam. They love the culture and beautiful nature here. Vietnam in 2023 has 4 cultural word heritage sites and 6 natural world heritage sites and many more to be recognized by the UNESCO.
Vietnamese culture is a tapestry woven with traditions, customs, and vibrant festivals. From the bustling streets of Hanoi to the floating markets of the Mekong Delta, the country's cultural heritage is on display. The Vietnamese people take great pride in their traditions, including the art of silk weaving, water puppetry, and traditional folk music. Visitors can immerse themselves in the lively street food scene, savoring dishes like pho and banh mi while experiencing the warm hospitality of locals.
Vietnam offers a breathtaking array of landscapes. From the limestone karsts of Ha Long Bay to the terraced rice fields in North Vietnam, the country's natural beauty is awe-inspiring. The greenery of the Mekong Delta and the serene beauty of the beaches in Da Nang and Nha Trang are just a few examples of Vietnam's diverse natural wonders. Nature lovers can explore national parks like Cat Ba, Phong Nha-Ke Bang, and Ba Be, which are home to rare species of flora and fauna.
There are some different ways to discover Vietnam but traveling Vietnam by motorbike is one of the great way to connect or interact deeply with the Vietnamese culture and discover the hidden beauty of nature of Vietnam. If you're looking for the motorcycle tours in Vietnam, please contact Vietnam Motorbike Tour Expert and we will ride off the beaten track with you to discover the hidden charm of Vietnam!