NORTHERN VIETNAM – BEAUTIFUL LAND WITH RICH CULTURE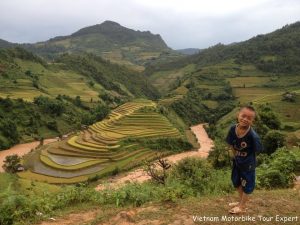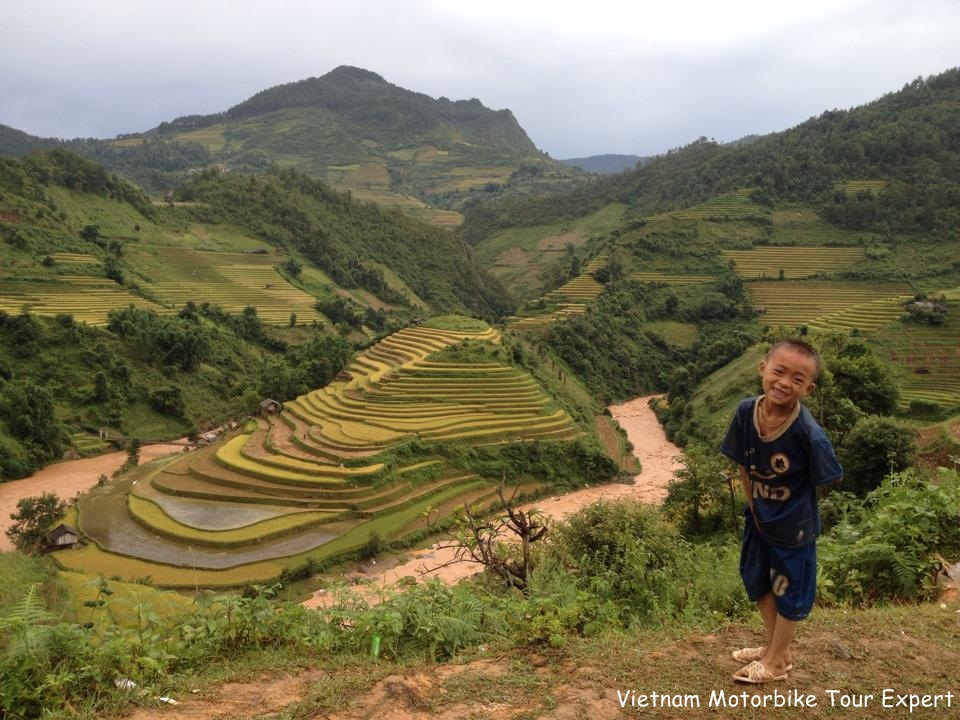 More than 80% of the area is mountainous, Northern Vietnam is the poorest and hardest land for the Vietnamese people to live to compare with Central and South of Vietnam, however, it's an amazing land for the one who love nature and discover the culture of the country.Especially for the one who love touring around by motorbikes, because of plenty of mountains, the land offers some of the most beautiful roads in the world for motorcycle touring.
The mountain in the Northwest is more green with plantation and rice terrace fields, it's the home to most ethnic hill tribes such as: The Muong people, the Thai people who come to Vietnam from Thailand around 700 years ago or the H'mong people who came from South of China around 300 years ago. A wonderful trip to Northwest must be from February to May and from August to November when the weather is not too hot and too cold and you can see the right harvesting time in late August. The perfect motorcycle tours to this area need around 6 days including Mai Chau valley, Mu Cang Chai, Sin Ho or Sapa.
The Northeast Vietnam offer a different beauty of nature, the mountain in the North eastern of Vietnam is more rocky, You will see less rice terrace fields in this area but it's worthy to visit because of imposing Global Geopark of Dong Van, peaceful and largest natural lake of Ba Be, amazing waterfall of Ban Gioc…and plenty of colorful local hill tribes such as the H'mong, The Dao, and the Tay people…The motorcycle tours to Northeast Vietnam offers a lot of off-road ride and also a lot of winding mountain passes so to the Northeast Vietnam motorcycle tours seem to be not suitable for the novices.
In short, Northern mountainous areas in Vietnam is a remote land, the best way to travel North Vietnam so far is by motorcycles. There are plenty of road-options and special thing you must see but it's not easy to see and to tour on beautiful and safe road options without a guide. Vietnam Motorbike Tour Expert offers plenty of guided North Vietnam motorbike tours. Let us be your guide of your Northern Vietnam tour then you'll have safest and greatest motorcycle adventure holiday around North Vietnam.